BUDGET-FRIENDLY DENTAL CARE WITH YOUR CHATTANOOGA, TN DENTISTS
At Chattanooga Dental Studio in Chattanooga, TN, our team of board-certified doctors and staff members know that opting for high-quality dental treatments is a financial investment for a healthy life! While many of our advanced dental and orthodontic procedures can be costly, our office will work tirelessly to provide you and your family with affordable dentistry that best fits your individualized needs and budget. Here at Chattanooga Dental Studio, we offer convenient and budget-friendly financing options for all of our advanced dental and orthodontic procedures while accepting dental insurance from a plethora of top-tier providers!
MAXIMIZING YOUR DENTAL INSURANCE BENEFITS
If you have dental or medical insurance that covers our cutting-edge dental or orthodontic treatments, our experienced administrative staff will meet with you one-on-one to review your coverage, helping you maximize your benefits to get the most out of your insurance plan while minimizing your out-of-pocket costs. At Chattanooga Dental Studio, we accept several dental insurance plans from many different providers including:
LOW-INTEREST FINANCING OPTIONS WITH CARECREDIT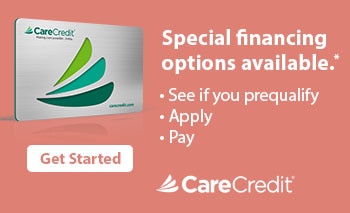 Our administrative team at Chattanooga Dental Studio is proud to offer our patients third-party financing through CareCredit, North America's leading lender for patient payment programs. CareCredit works like a credit card but is limited to healthcare services only. For patients who qualify, CareCredit offers no-interest financing for over 24 months. With CareCredit, you can begin your treatment immediately and pay for it with low monthly payments that fit perfectly into your budget. Additionally, there are no annual fees or pre-payment penalties!
PAYMENT TYPES ACCEPTED AT OUR OFFICE IN CHATTANOOGA, TN
Our office accepts payments by:
Visa

MasterCard

Discover

American Express
CONTACT US TODAY FOR BUDGET-FRIENDLY TREATMENT!
Our staff at Chattanooga Dental Studio believes that you should be able to enjoy a lifetime with a happy, healthy smile; even if you don't have dental insurance! For patients who are seeking out affordable alternatives to high-cost dental insurance premiums, we offer membership plans with no waiting periods and convenient financing through CareCredit, as well as cost-effective monthly payment options that will fit into your budget with ease.
If you have any questions or concerns about your dental insurance provider, our financing options, or price schematics for any of our dental or orthodontic procedures, don't hesitate to give us a call at our office in Chattanooga, TN today. Our dental team will gladly explain your options, working hard to accommodate all of your financial needs!